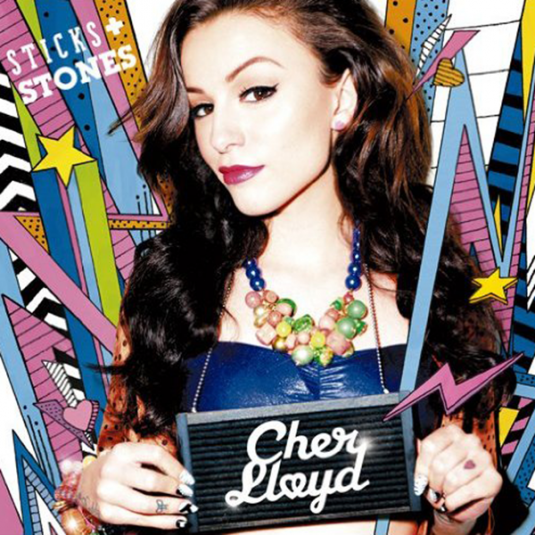 The artwork for the 'Deluxe' edition of Cher Lloyd's 'Sticks + Stones' has been thrown onto the web.
Let us know if you have any problems locating it in this post.
There's also a track­list­ing (basically new songs ripped from the US release) to accompany the image, which is quite useful so we'll copy and paste it below.
Grow Up (feat. Busta Rhymes)
Want U Back
Talkin' That
With Ur Love (feat. Mike Posner)
Swagger Jagger
Beautiful People (feat. Carolina Liar)
Oath (feat. Becky G)
Playa Boi
Superhero
Love Me for Me
Over the Moon
Dub on the Track (feat. Mic Righteous, Dot Rotten + Ghetts)
End Up Here
Behind the Music
RIOT!
Stay
With Ur Love (Solo Version)
Dub on th Track (Solo Version)
Want U Back (feat. Astro)
Want U Back (feat. Snoop Dogg)
Swagger Jagger (Hygrade Radio Mix)
Six new songs is actually quite generous so well done to you Cher.
'Sticks + Stones' is out at some point in November, but no confirmed date has been released yet. Sorry about that.