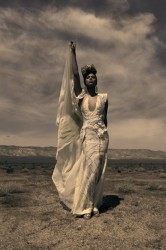 Beyoncé's con­tri­bu­tion to the new album by The-Dream may never see the light of day due to a "sample issue".
"You might not hear [Beyoncé] on the album because there's a sample issue we're having," the 'Shawty Is Da Shit' hitmaker told Vibe. "We'll be praying about that."
And we'll be praying the sample was 'You Can Call Me Al'.
While he's obviously aware that it would be nice for Beyoncé fans to hear an actual full song from her at some point this year, The-Dream's not willing to com­prom­ise his art.
"We could switch it up but it's almost like this par­tic­u­lar sample made the record. So, if it's not right then we don't do it. I do don't songs 'just because'," he continued.
The song is appar­ently called 'Fire' and may or may not be on The-Dream's forth­com­ing 'IV Play' album.