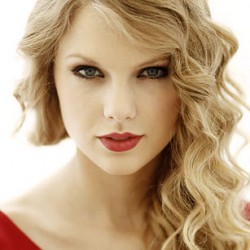 Taylor Swift's forth­com­ing album 'Red' is taking some 'inter­est­ing' artistic turns.
And by 'inter­est­ing' we mean 'this could quite easily go tits up'.
The 'Mary's Song (Oh My My My)' hitmaker talked about the process of recording her fourth musical opus to Rolling Stone, saying: "I went through a few roller coasters. Trying to chronicle each step of the way was chal­len­ging, because you go to some really dark places with the lyrics. Then in the next track, you're talking about how amazing it is to meet somebody new."
Rolling Stone then went on to vaguely describe the sound of the album as being "eclectic", citing the song 'State of Grace' as being "a howling, U2-style epic with reverb-drenched guitars" (!!) and branding the Ed Sheeran feature a "sweet acoustic duet ".
"Another key track even features a dubstep-inspired bass breakdown," they went on to warn us.
Oh Taylor.