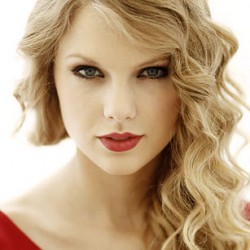 Taylor Swift's been nominated for five American Country Awards (or ACAs), which are different to the CMA Awards, but we're not really sure how.
You can see the full list of all the nom­in­a­tions and focus on the ones she's in the running to get by clicking here. The big one is Artist Of The Year by the looks of things.
Brilliantly, Natasha Bedingfield is also up for an award in the Single Of The Year: Vocal Collaboration category for her heart-rending duet with Rascal Flatts on the song, 'Easy' (?).