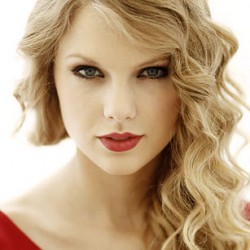 Taylor Swift has spoken about how her new single 'We Are Never Ever Getting Back Together' came about.
The 'Tied Together With A Smile' song­stress chatted to Billboard about this very thing and this is what she had to say for herself:
"It's a song that just kind of happened. I was in the studio, and this guy who walked in was a friend of my ex's. And he made some comment about how he heard how I was gonna get back together with my ex. And after he left I was talking to Max and Shellback and was like, 'we are never ever getting back together!' And after that happened I just grabbed my guitar."
She just grabbed her guitar, ladies and gentlemen. Just grabbed it.