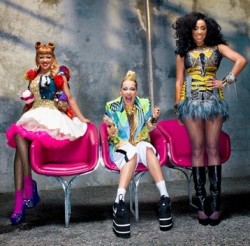 Stooshe have started a countdown to the 'Slip' video.
The 'Hot Stepper' hitmakers have chucked the first video montage onto the web, sig­nalling there are three days to go until the video 'drops'.
It's made its way into this post so give it a watch if you can be bothered.
There's lots of pointing.
http://youtu.be/lupyHurCI78
So that's that.