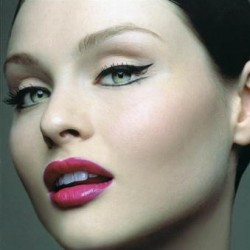 Sophie Ellis-Bextor's plonked a demo version of a new song on her website.
According to a blog post about it all, the proper version of 'Young Blood' will appear on her nearly finished fifth (!) album, which she's done with your friend and ours Ed Harcourt.
Using words that may well chill you to the bone, the 'Today The Sun's On Us' hitmaker described the as yet untitled opus as "not a dance record, or a pop record, but something a bit different".
"I still love dance and pop music and I will be doing more of that further down the line," she continued in a no-wait-come-back fashion, "but sometimes you've got to challenge yourself a bit by trying something new. Let's go on an adventure together!"
Hm.
Anyway, you can download the song for free from the player below.