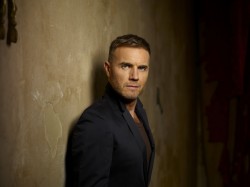 Gary Barlow and Labrinth believe this year's Children In Need single, 'Teardrop', will help to tackle attitudes that lead to rioting.
Speaking to The Sun Gary 'Cowell' Barlow explained: "We did our initial recording around the time of all the riots this summer. [The Collective] are going to talk to the people before they get of an age where they'll be out there doing these bloody things. It really felt like we had to do this, this year."
Labrinth added that "after the riots, the urban scene didn't get the best respect out of it. I think this kind of thing shows people another side to us".
Gary also said that he wants people "to buy this record not just because it's a charity record, but because it's a good record. It's a great track".
'Teardrop' by The Collective is currently at Number 48 on iTunes.