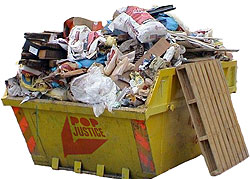 » Pixie Lott doesn't like being too sexy as she doesn't want to upset her Grandad. (The Sun) "He watches the show and stuff," she notes. "For fans I like to leave some things to the ima­gin­a­tion." The 'some things' Pixie hopes her fans imagine pre­sum­ably include "what Pixie Lott might look like if she put some trousers on".
» Some good and not so good popstars performed at the Children In Need Rocks concert yesterday. (BBC) 'Highlights' included abso­lutely none of the crowd singing back Dappy's "I'm a changed man now — Chris Brown" line from 'No Regrets', and Jessie J getting a loud moment of micro­phone feedback on 'Nobody's Perfect'.
» Here is a picture of Nicki Minaj perched on top of a motorbike with Ricky Martin holding a giant lipstick aloft behind her, taken for a MAC Viva Glam ad campaign. (MTV)
» One Direction have entered Billboard's Social 50 chart at number 34. (Billboard) The chart "ranks the most active artists on the world's leading social net­work­ing sites". But where's VV Brown?
» Here's VV Brown! In some videos, clearly engin­eered for easy blog coverage, of the singer per­form­ing with the PS22 Children's Chorus. (Arjanwrites)
» If Olly Murs "had" to kiss a man, he would like it to be The Actor Justin Timberlake. (Daily Star) Imagine the rimming that would take place if those two got together, and by that of course we mean that the rims of the two stars' ridicu­lous hats would no doubt clash during the kiss.
» This is a quite long interview with David Guetta. (Irish Times) He 'reveals' that "at first, I was a little shy about what I was doing." It's good to see he's come out of his shell now, isn't it.
» It is Ant McPartlin of PJ & Duncan's Birthday today. Let's celebrate the duo's finest achieve­ment. (YouTube)
» And finally, Jordin Sparks will be per­form­ing at the first ever Winter in Venice (but actually Las Vegas) cel­eb­ra­tions on Monday. (Venetian) In an event that will strongly echo the average night at the Bull & Gate, guests "will be enter­tained by strolling candy cane stilt walkers, puppets, jugglers and magicians." It is not clear which role Jordin will be ful­filling, but our money's on stilt walking.
THAT WAS some of THE NEWS.