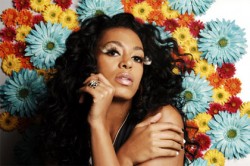 Prolific hitmaker Solange has finally announced details of her new single in an interview with the South African Sunday Times.
It's called 'Losing You' and has an "eclecitic" sound with "'80s ref­er­ences and African per­cus­sion influences".
She's currently shooting a "doc­u­ment­ary style" video for it in South Africa which should 'premiere' at some point next month.
Apparently the forth­com­ing album was mainly produced by Dev Hynes, which is sort of promising if this is anything to go by.