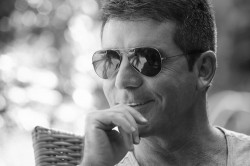 According to the New York Post, Simon Cowell's search for a DJ Idol or the person with the Decks Factor or whatever it was has been scrapped.
It was reported in January that Cowell was in talks to produce a TV talent show that would aim to find a new DJ 'sensation', with Will Smith and Jada Pinkett Smith's pro­duc­tion company Overbrook Entertainment also involved.
Rumours are that the two enter­tain­ment titans couldn't decide who should get top billing on the credits, so the whole thing has come to an unedi­fy­ing end.
"It's not happening anymore because of Simon," a fairly blunt 'source' explained. "There were some deal points that couldn't be worked out, and Sony and Overbrook walked away."
Well all's well that ends well, we suppose.