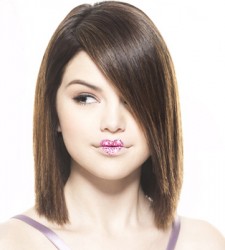 STOP ALL THE CLOCKS: Pop veteran Selena Gomez has confirmed her well deserved retire­ment from music via her Facebook page.
Gomez announced that she and her band 'The Scene' would be "going our separate ways for a while", with the group now free agents again "to play music wherever with whoever".
Gomez intends to focus her energies on the big screen this year telling fans that 2012 would be "all about films and acting".
Fans were warned not to expect a follow up to 'Hit The Lights' any time soon, with Gomez adding: "We will be back but, it will be a good while."
Godspeed, Gomez.