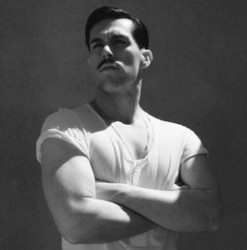 Sam Sparro says his new album 'Return To Paradise' is a bit of a disco imposter.
It's "a heart­break album disguised as a disco album", he tells the latest issue of Attitude.
From the sounds of things, the recording process was pretty cathartic too, as Sparro explains: "The album is about going through a difficult time in my life."
Through making the album Sam says he found "that I am enough, and that I quite like myself".
'Return To Paradise' is released on June 11 and there is one good song on it.