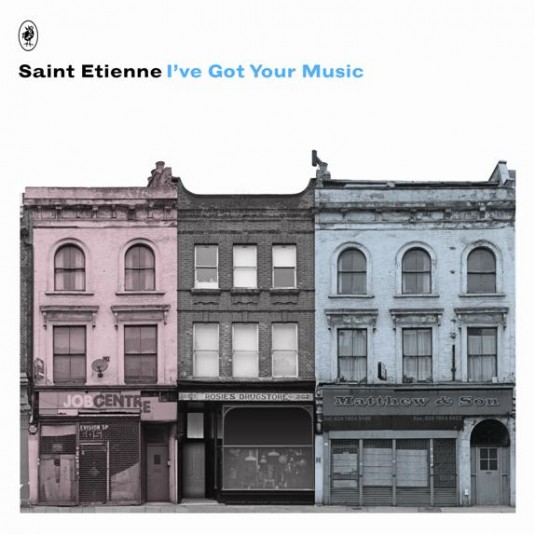 Saint Etienne have 'unveiled' the rather lovely artwork for their new single 'I've Got Your Music'.
There it is above.
The single is out on June 25 — the same day as their res­ched­uled London Palladium show — and comes 'backed with' remixes by Golden Filter and Leo Zero, as well as the unre­leased 'Dominion Tiles'.
If you manage to get it on 12" (there are 'only' 1,000) then you'll also get a nice poster to stick on your wall.