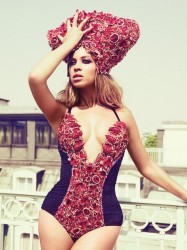 According to the LA Times Beyoncé's going to direct a doc­u­ment­ary about herself.
Apparently she and her rep­res­ent­at­ives have been meeting with studio 'bigwigs' in the past few weeks and have 20 minutes' worth of footage to com­mu­nic­ate their 'vision'.
Rather than just getting the inside 'scoop' from a source or an insider, the LA Times spoke to "a person familiar with the package who was not author­ised to talk about it publicly" who said that the film "is a mix of music and personal study, blending concert footage and con­fes­sional interview".
So it's basically Katy Perrry's one but with fewer spinning bras.