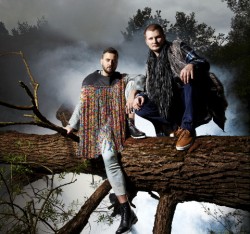 Royksopp have released a new track 'onto the internet'.
Via their official website, the duo revealed that "new material is being brewed" but in the meantime fans can enjoy a new track from them for free.
'Shores Of Easy' comes with a recom­mend­a­tion to listen to when calm, with perfect listening con­di­tions being in the "bor­der­line state between being awake and being asleep". In other words, this is not the song to listen to before going out to 'The Club'.
Also available is a remix of 'In This Shirt' by The Irrepressibles, alongside an apology for taking so long releasing new material.
Our current opinion is that it goes on a bit.