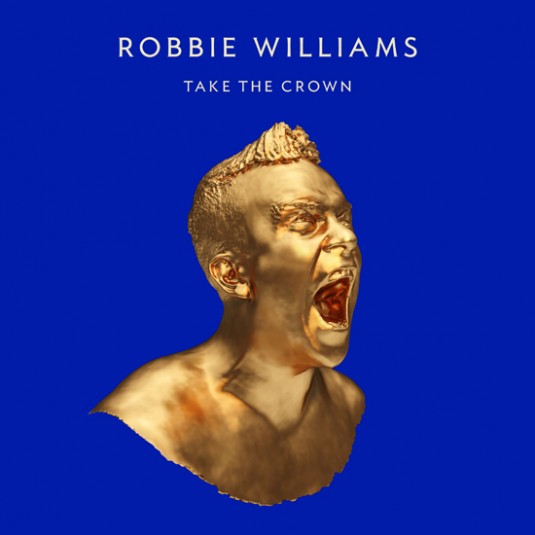 Robbie Williams has 'unveiled' the title, artwork and track­list­ing for his new album 'Take The Crown'.
Above is the image you'll see if you buy the standard edition, but appar­ently that's limited to the first pro­duc­tion run of the CD, so if you get the 'deluxe' edition or you're late buying the standard issue you'll see the image below.
The album's out on November 5 and is preceded by the single 'Candy', which was co-written by Gary Barlow (uh-oh) and will be out on October 29.
1. Be A Boy
2. Gospel
3. Candy
4. Different
5. Shit On The Radio
6. All That I Want
7. Hunting For You
8. Into The Silence
9. Hey Wow Yeah Yeah
10. Not Like The Others
11. Losers (featuring Lissie)
BONUS TRACKS ON THE 'DELUXE EDITION':
12. Reverse
13. Eight Letters
1. Making The Album — It's Not Like The Others (Behind The Scenes)
2. The Candyman Day 1 (Behind The Scenes)
3. The Candyman Day 2 (Behind The Scenes)
There's more inform­a­tion on it all here.