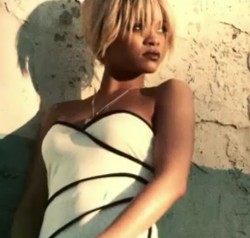 Battleship actress Rihanna has starred in a new mini-movie for Elle magazine.
We're not really sure what the purpose of the film is but fans of Rihanna moping about in her pants speaking Spanish will be very pleased.
"It's like a drug. The passion. Taking risks," she says in the clip. "It's like the devil is waiting in the dark to change you. And you're never the same again."
The short was directed by Tom Munro, the man respons­ible for Madonna's 'Die Another Day' and 'Give It To Me' videos.
You can try and make sense of it all here.