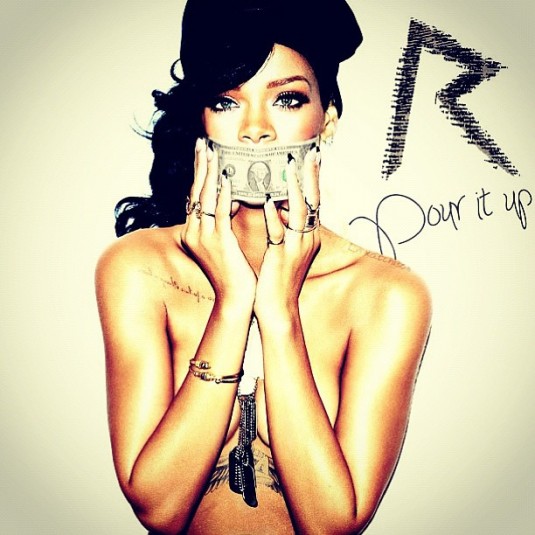 ;
Controversially, Rihanna has Instragrammed something which might to actually relate to her musical career.
As you can see above, it seems to be a 'packshot' for 'Pour It Up'. A number of 'news outlets' are now reporting it as the new single.
When we were on the plane with Rihanna though (CLANG), her 'people' were talking about 'Stay' being the next UK single, and 'Nobody's Business' being released for the 'US market'.
Which would be probably be better for everyone concerned wouldn't it.