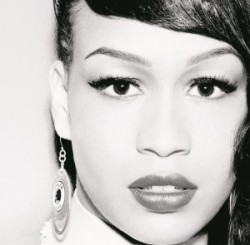 Unpredictable wild child Rebecca Ferguson has said some nice things about The X Factor in an interview with Marie Claire.
"I love that show," she raged. "I look back at it with such fond memories but it also feels like a lifetime ago. When I watch the show now, you just know exactly how the con­test­ants are feeling."
She also made some comments on the judging panel. "I abso­lutely love Nicole Scherzinger," Ferguson fumed. "She's worked really hard to get to where she is and really knows her stuff. Tulisa, Gary and Louis are all great too, and I can't wait to see the fashion the girls will be rocking this series."
Rebecca almost made things exciting when asked about ex-boyfriend Zayn Malik, saying: "Do you know what, I don't speak to him. When I'm done with something, I'm done with it."
However, she following that by saying she's "so pleased at the success [One Direction's] been having" and that they "really deserve everything that's happening for them right now".
A true loose cannon.