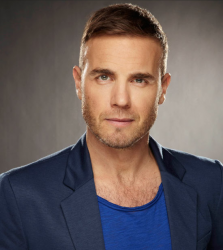 Not content with ruining the careers of Matt Cardle, Westlife and various others, Gary Barlow is now sub­ject­ing Lawson to the output of his dangerous songbook.
Earlier today, Lawson's lead singer Andy Brown tweeted that he's looking forward to writing a "biiig one" with the 'Hang On in There Baby' crooner.
Of course, after the top-drawer ballad he penned for Ronan Parke, why would you turn down the chance to work with an absolute legend like Gaz?
Can't wait, guys.
(Also could someone get Andy Brown a replace­ment keyboard for his laptop please? The 'i' seems to be broken.)