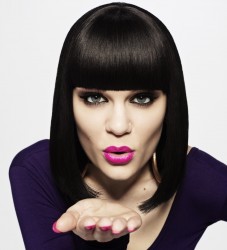 Jessie J and her 'friends' over at Vitamin Water have col­lab­or­ated on some annoying virtual game thing for the Olympics.
Basically, fans have to go to this website and try and collect hearts or some old shit and then there are various prizes to be won including tickets to Jessie's 'gig' at the Roundhouse in London on August 4.
There's a hashtag involved too but do you know what readers we can't really bothered with all this anymore.
What's wrong with just doing a nice com­pet­i­tion involving a stamped addressed envelope through your fan club?