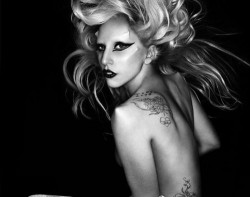 Pop hits have become longer, slower and sadder over the last 50 years, according to new research and by 'new research' we don't mean the last Joe McElderry album.
As reported by everyone's favourite academic journal Psychology of Aesthetics, Creativity and the Arts, "Top 40 hits increas­ingly convey a complex mix of feelings, which may be good for art but bad for cheer".
There's also been a change in the pop­ular­ity of songs in a major-key. At the end of the 60s, 85% of Number Ones on the Billboard chart were in a major key, whereas now it's only 43%. Though there have been major-key behemoths like 'We Found Love' and 'Call Me Maybe'.
The research­ers who carried out the study say that even "musically untrained listeners" recognise that pop songs in a major key have something "amiss" about them. They give the example of 'Barbie Girl' (?!) but appar­ently there's an exception to the rule: "Lady Gaga has somehow been able to transcend this asso­ci­ation, such that her fast-tempo, major-mode record­ings ('Born This Way', 'Edge of Glory') sound fresh while recalling or quoting music from an earlier time." (That's certainly one way of putting it.)
We think the whole thing might be a whole load of bollocks, but it's something to think about isn't it.