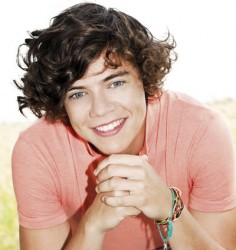 One Direction have been invited to the White House by Michelle Obama.
The boys met the First Lady and target demo­graphic daughters Sasha (10) and Malia (13) backstage at the Nickelodeon Kids' Choice Awards at the weekend.
Reportedly, Harry and Michelle shared a joke about ordering pizza to the White House before he later described her as "a very attract­ive older woman", obviously.
Unfortunately, the boys had to turn down the rumoured invit­a­tion to the annual White House Easter Monday egg hunt next week as they have to go to Australia.