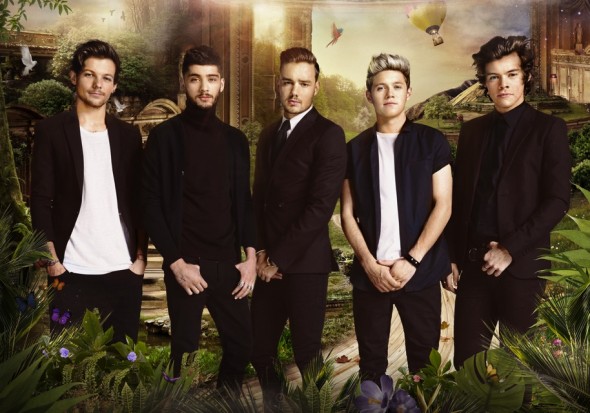 One Direction, Pharrell, Jake Bugg, Lorde, Paloma Faith and about 800 other people have all made a song together, and it's out to buy in a few hours.
The song in question is a cover of The Beach Boys' 'God Only Knows' (update: the video is now HERE) that the BBC have whacked together to promote their new BBC Music 'ini­ti­at­ive'; the song and accom­pa­ny­ing video premiered across the whole of BBC TV and radio (except Radio 3 who were busy with some long-winded Brahms bollocks) at 8pm tonight.
With some degree of inev­it­ab­il­ity Brian May and Emeli Sandé are also involved.
It's bad news for Heather Small but good news for needy children because all the lovely cash from the release (which is even coming out on a 'compact disc') will be going to Children In Need.
Produced by Ethan Johns, the track's on sale at midnight tonight. It's being released by Sony, and Universal, and Warners. Poor Domino. :(
Here, copied and pasted off a press release, is some more inform­a­tion about the par­ti­cip­at­ing artistes:
God Only Knows features the song's original writer and creator, Brian Wilson, alongside 26 award-winning musicians including popular music stars Sir Elton John, One Direction, Stevie Wonder, Pharrell Williams, Jake Bugg, Lorde, Emeli Sandé, Chris Martin, Kylie Minogue, Paloma Faith, Sam Smith and Florence Welch; rock musicians Chrissie Hynde, Brian May and Dave Grohl; classical musicians Alison Balsom, Martin James Bartlett, Danielle de Niese and Nicola Benedetti; folk performer Eliza Carthy; Senegalese singer Baaba Maal; jazz performer Jamie Cullum; British Asian Music star Jaz Dhami; the BBC's Zane Lowe, Lauren Laverne, Katie Derham, Gareth Malone and Jools Holland; with the youthful vocals of the Tees Valley Youth Choir and the BBC Concert Orchestra at its heart.
And here they all in one image.
Nice of Sir Elton to turn up.