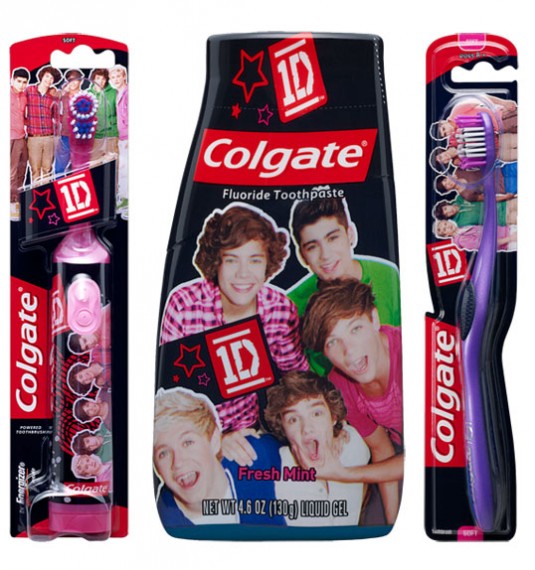 It's finally happened ladies and gentlemen. One Direction have teamed up with Colgate to create a range of oral hygiene products.
As of next month, fans will be able to buy the One Direction Colgate MaxFresh™ Power Toothbrush, which comes with a small oscil­lat­ing head (much like Niall's we imagine), the One Direction Colgate Maxfresh™ Manual Toothbrush, and, so that you can really get a taste for One Direction, the One Direction Colgate MaxFresh™ Toothpaste.
The tooth­paste is 'Fresh Mint' flavour by the looks of it.
There are probably lots of crude jokes to make about all this, but we're far too mature for all that.
Oh go on then — it looks a bit like Liam is offering an altern­at­ive type of 'oral refresh­ment' in that photo on the tooth­paste, doesn't it?