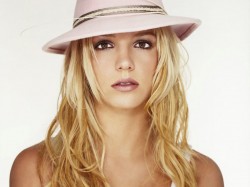 Britney has offi­cially announced the support acts for her forth­com­ing US tour. They are Nicki Minaj, Nervo and Jessie & The Toy Boys.
This comes after weeks of spec­u­la­tion and about a day or two where it looked like Enrique Iglesias might be doing it.
Unable to contain their excite­ment, Nervo tweeted earlier today:
"So,(we didn't get a track on her album but) we-are-going-on-tour-in-the-US-with-BRITNEY-F-ing-SPEARS AND NICKI MINAJ !-!-!-!-!-!-!-!-!-!-!"
Jessie Malakouti of Jessie & The Toy Boys (who's pre­vi­ously supported The Saturdays on tour) then tweeted: "I am so thrilled 2 confirm that I will be opening @BritneySpears Tour this summer w/ @NickiMinaj & @Nervomusic ‑Such Talented femme fatales!"
The announce­ment on Britney's website even had a statement from the lady herself: "This is the Femme Fatale tour and I'm thrilled to have the hot Nicki Minaj join me and Jessie and the Toy Boys and Nervo will get everyone on the dance floor. Can't wait to take the Femme Fatales on the road."
We don't think any of these 'femmes' has actually killed anyone, FYI.