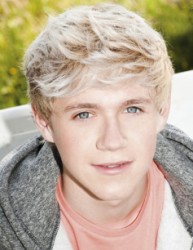 One Direction frontman Niall Horan has apo­lo­gised for calling a group of fans a "shower of cunts", blaming it all on banter.
"Really sorry if I caused any offence," he tweeted earlier about the 'chat' with fans at Dublin airport, all of which was filmed and put on YouTube. "It was just banter with fans who I think of more as mates."
"But I under­stand that it's not a word I should be using at all," he continued.
It's amazing what you can get away with if you blame it all on 'banter' isn't it.