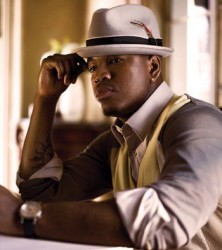 'Sex With My Ex' hitmaker Ne-Yo would rather like to 'col­lab­or­ate with' Nicki Minaj.
And by 'col­lab­or­ate', he means have sex.
Chatting to Rolling Stone about the various people he's yet to do a song with, Ne-Yo said: "I'm a huge fan of Nicki Minaj, I think that we can do something great on or off…scratch that, don't scratch that."
"Politics is politics," he mused. "Music is a whole 'nother thing. We don't have to agree on politics to do a great song together. Or possibly have wild, butt-naked sex."
What a gent.