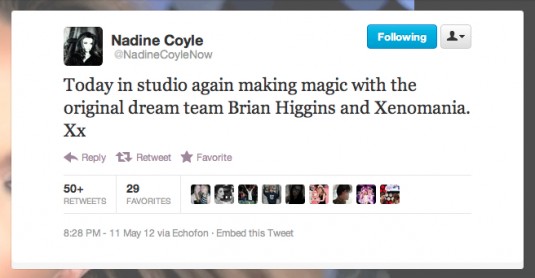 We think it's fair to say this tweet doesn't mean Nadine is working on new solo material.
The Girls Aloud reunion appears to be offi­cially (sort of) ON.
Mind you depending on how Kimberley Walsh's Olympics song does, the wheels could fall off the whole thing. You see they always said 'what if Nadine's solo career takes off?' or 'what if Cheryl doesn't want to go back?', but they never thought about Kimberley.