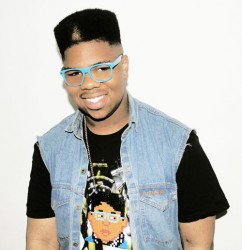 MNEK has previewed a new track he's produced for Oh My!
The 17-year old tweeted: "Preview of @OhMyOfficial's "Disconnect", produced by yours truly YEAH (cc: @Popjustice)". As he was kind enough to include us in the tweet we thought it would be rude not to mention it.
The 76-second 'Disconnect' snippet features a looped James Brown sample and will more than likely appear on Oh My!'s debut album, which we're assuming will be out at some point next year.
If you've got one minute and sixteen seconds to spare you can have a listen to it here.