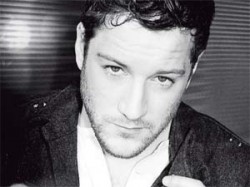 Matt Cardle thinks he deserves "a fucking chance" and that people shouldn't write him off just yet.
In an interview with GT magazine and quoted by the Metro, Credibility Cardle claims that just because his last single 'Starlight' peaked at Number 185 that doesn't mean his career's over.
"For critics to be dis­missive and say my career's over just because it didn't reach Number One… Well, give me a fucking chance," he fumed.
He continued: "I'm trying my best not to come out of the show as the bloke who didn't do very well."
Still, record sales and all that boring stuff weren't the only thing on his mind. He also confessed to trimming his pubic hair, being good in bed ("I've had a lot of practice") and having his teeth whitened.
So credible.