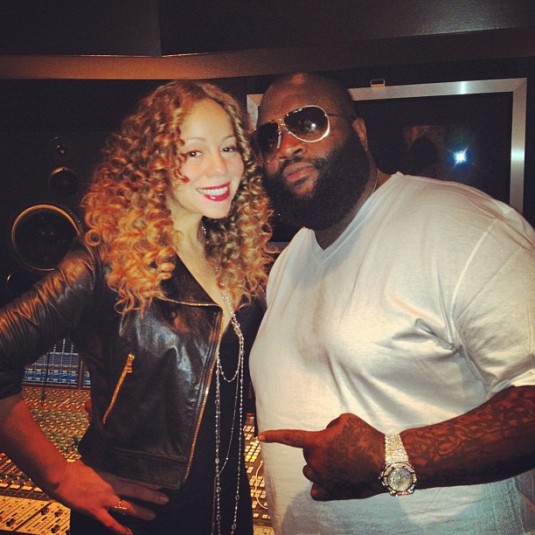 Mariah Carey has literally been in the studio with Rick Ross.
The 'I Love My Bitches' crooner tweeted this photo of the modest pair with the caption "Rozay and MiMi."
We're not sure if they were working on something for Mariah's 'Memoirs of an Imperfect Angel' follow-up or Rick's forth­com­ing 'God Forgives, I Don't' album.
Maybe Mariah was just popping in for a chat.
Basically, LOOK AT THAT FLIPPING WATCH.