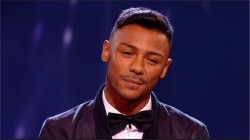 Marcus Collins believes his forth­com­ing album is just what a recession ravaged country needs, calling it "uplifting".
Talking to the Daily Star Playlist, Collins said: "I want people to be uplifted and to make songs that will make people feel good, to take their stress away".
Reminiscing about what music means to him the X Factor runner-up continued: "I used to buy music when I was skint in the hope of achieving that [being uplifted], and I hope this album will do the same. I hope it will cheer everyone up in this recession."
Collins' first single will be a cover of The White Stripes' 'Seven Nation Army', so make of that what you will.