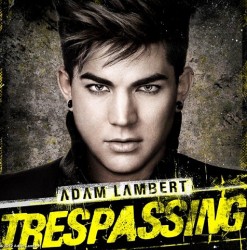 Adam Lambert has 'unveiled' the cover art for his forth­com­ing second album 'Trespassing'.
Fans of moody poses and extreme ser­i­ous­face will be pleased, as will anyone who thought the cover of his debut album lacked obvious Photoshop filter action.
Lambert also revealed that as well as executive producing the new album, he was also the creative director, so if you don't like the cover you know who to moan at.