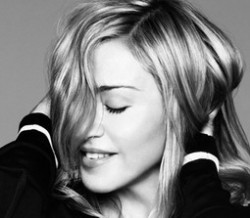 Madonna's entire back catalogue is going cheap on iTunes from Monday.
Music Week are reporting that all her albums will be sold at £3.95, while indi­vidual tracks can be brought for a bar­gain­ous 59p.
An 11-CD box set called 'The Complete Studio Albums (1983–2008)' is also due next month.
Oh, and 'coin­cid­ent­ally' she has a new album out on Monday too.