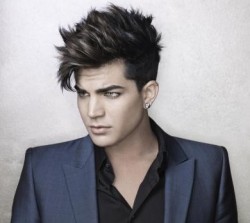 The Bruno Mars-'penned' track from Adam Lambert's 'Trespassing' album has leaked online.
'Never Close Our Eyes' is a typically under­stated Mars number about not wanting a pleasant evening to end, staying awake for eternity, etc.
"Forget about the sunrise, fight the sleep in your eyes, I don't want to miss a second with you," they sing. (Though there will sup­posedly be no official col­lab­or­a­tion between the pair, the leaked version features both Mars and Lambert.)
'Mars & Lambert' sounds like a brand of cigar­ettes doesn't it.
Until Adam gets round to releasing 'Trespassing', you can have a listen to it here.