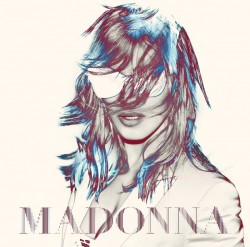 Some of Madonna's Birmingham concert goers will have to hand over £175 for a ticket.
The NIA MDNA show takes place on July 19 and midlands Madonnas fans are a bit miffed at having to be pay up to £50 more for premium seats compared to those for her other UK shows in London and Edinburgh.
One member of public Martin Blech (possibly not his real name) posted on the Birmingam Mail's Facebook page: "175 quid? I have seen bands with more talent in their little finger that don't cost more than 15 quid."
A spokesman for the NIA defended the price dif­fer­ence saying: "The reason tickets are more expensive is because this is the only indoor show in the UK and is all seating. The views at Hyde Park and Murrayfield will not be anywhere near as good as those at the NIA."
The dis­crep­ancy may also be down to simple economics — there are 60,000 Hyde Park tickets available to the NIA's "intimate" 10,000.