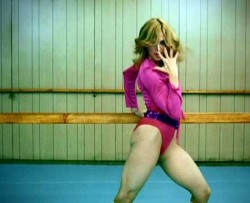 It looks like Prince and Madonna have gone the way of Robbie and Gary and finally shaken hands and made up following years of being a bit mean to each other.
Madonna was in attend­ance at Prince's sold-out show at Madison Square Garden in New York on Tuesday and according to Us Magazine, Prince made a light-hearted reference to Madonna's high ticket prices, saying "I know I'm expensive" before giving her a knowing look and a friendly namecheck.
Look it's a start, alright?