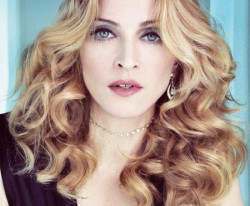 Madonna has branded Lady Gaga's 'Born This Way' a "redo" of her 1989 hit 'Express Yourself'.
Speaking to US magazine Newsweek (via Billboard), the 53-year-old said "I thought, 'What a wonderful way to redo my song'. I mean, I recog­nised the chord changes. I thought it was… inter­est­ing."
Madonna was more com­pli­ment­ary about Gaga during an interview with Graham Norton this week. "When I first saw her [Gaga] I was really impressed by her and she was cool. She did remind me of me back in the day," she said, adding "I do think she is very talented."
Madonna's new album 'MDNA' is due in March.