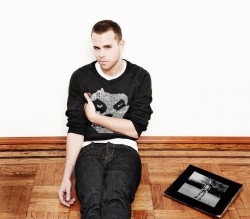 M83 has self­lessly volun­teered to write Katy Perry's next album.
He spotted Perry having a dance at his Coachella set and made the offer on Facebook as a result.
"I think I saw Katy Perry dancing on midnight city yesterday night," he wrote. "Katy, let me write your next album:)."
If Katy is going down the planned "fucking dark" route, she's found the perfect gloompop producer. She tweeted after his set: "M83 ONLY."
Katy, let him write your next album.
(Well maybe not all of it.)