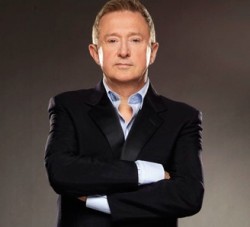 Bastion of dis­cre­tion Louis Walsh has had another go at his former coworker Cheryl 'Cheryl' Cole.
In an interview with Heat (quoted here), Louis asked: "Has anyone ever heard her sing live or a cappella? If she comes back on The X Factor, she needs to sing live this time."
(Louis Walsh, along with several million viewers and Geri Halliwell, heard Cheryl sing live every single week of the live finals during Popstars: The Rivals.)
"I'm a much better manager than she is a singer," the Wonderland and Bellefire boss added. "What is she peddling this time? Eyelashes or hairspray? It's def­in­itely not her music!"
(Cheryl Cole's new single 'Call My Name' is expected in the coming weeks.)
"I don't know why she's started this war with me," Walsh pondered.