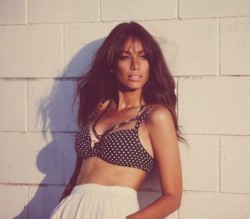 Global Songstress Leona Lewis is going back on The X Factor.
The 'I Got You' hitmaker will return as a guest judge (WHAT ABOUT GERI?!) for tomorrow's London auditions at the 02 arena, joining other 'experts' Rita Ora and Nicole Scherzinger, who are both rumoured to be helping out at some point.
A well-placed source with a working knowledge of Leona's unique selling points told The Sun: "Leona isn't exactly the harshest critic in the world but she has exper­i­ence of singing – and being on the X Factor."