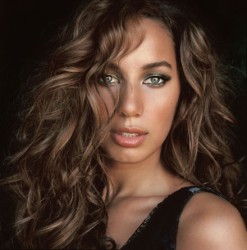 Leona Lewis has denied reports that she will be per­form­ing at the opening ceremony of the Olympics with Adele.
In a quick 'chat' with The Daily Star at Radio 1's Hackney Weekend, The 'The Best You Never Had' singer said that the rumours currently swirling about the media world were unfor­tu­nately 'not true'.
"I'm not per­form­ing there, with or without Adele," she said. "I would obviously love to though – she's incredible."
In relation to oft-delayed album 'Glassheart', Leona had this to say: "It has taken so long because I want it to be a classic. All the songs are strong. There will be no fillers."
Well that's fine then, isn't it.