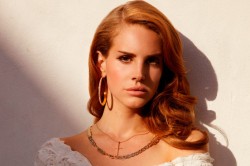 Well, sort of.
She's actually been nominated in the same category — Best pop video (International) — three times, for 'Blue Jeans', 'Born To Die' and 'National Anthem'. Her other nom­in­a­tions are for Best Styling and Best Cinematography.
MIA's 'Bad Girls' also picked up five nom­in­a­tions for art direction and design, cine­ma­to­graphy, editing and styling and Best Pop Video (UK) alongside Calvin Harris' 'Lets Go', Ed Sheeran's 'Lego House', George Michael's Olympics favourite, 'White Light', Paloma Faith's 'Picking Up The Pieces' and Will Young's 'Losing You'.
You can see the full list of nominees here.