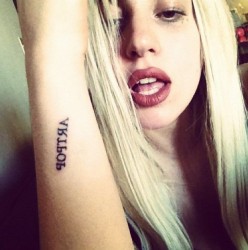 Lady Gaga's above average pop single 'Bad Romance' has become her second million-selling single in the UK, reports the Official Charts Company.
'Bad Romance' joins 'Poker Face' which is Gaga's other single to sell more than 999,999 copies, and it makes her only the sixteenth artist ever to achieve more than one million seller.
Meanwhile, 'Applause' is currently in the Top 5 in the midweeks but looks unlikely to thrash Ellie Goulding's 'Burn'.