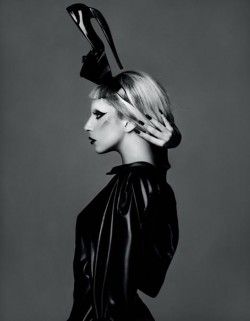 Gaga Daily are reporting that Lady Gaga will be a mentor on next week's American Idol, appearing alongside label boss Jimmy Iovine.
There are currently four con­test­ants remaining, including Haley Reinhart, who performed the 'Born This Way' album track, 'You & I', on this week's show.
Gaga is also lined up to perform on the show herself later this month.
In other TV-per­form­ance news, she also appeared on the Oprah Winfrey chat show, sitting atop a ten foot tall high-heeled shoe with a piano built into it. Amazing.