Further to this piece of quality music journ­al­ism, an email has arrived.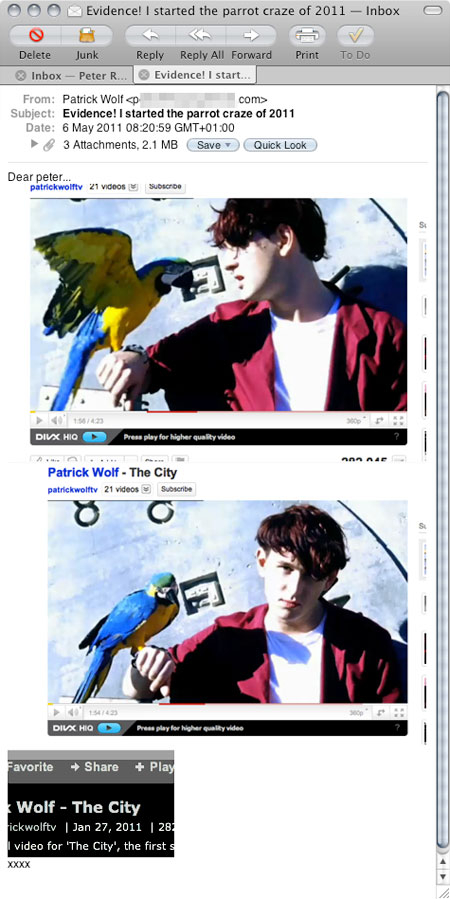 What we par­tic­u­larly like about the content of this email is the way Patrick has screen­grabbed the date of the 'The City' video first being uploaded then slapped it on the end of the email in a tri­umphant "no further questions your honour" fashion.
CONCLUSION
Unless anyone can prove that they were respons­ible for or involved in sub­stan­tial parrot activity during the first 26 days of 2011, Patrick Wolf is the man at the very heart of 2011's hottest musical birds trend.