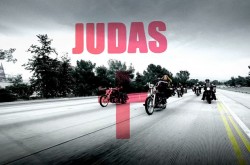 Lady Gaga tweeted the track­list­ing for her forth­com­ing 'Born This Way' album over the weekend, revealing a standard edition with fourteen tracks and a special edition version with three extra songs.
The special edition will also include a separate disc with six remixes.
The three tracks only available on the special edition are the typically con­tro­versy-free sounding 'Black Jesus + Amen Fashion', 'Fashion of His Love' and 'The Queen', while remixes come from the album's producers DJ White Shadow and Fernando Garibay, alongside the pre­vi­ously released country version of 'Born This Way'.
It's also been announced that the 'Judas' video will be seven minutes long and will air on American Idol on Thursday in a more PG-friendly form, with the uncut version premier­ing later that night.