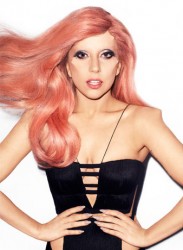 Following the dramatic recent events of Polegate, Lady Gaga has been for a check-up on her head.
Fans of the 'Eh, Eh (Nothing Else I Can Say)' hitmaker can breathe a sigh of relief as she has announced on Twitter that there was "no harm from the concussion".
The singer also likened her brain to a "large floating jellyfish".